The advantages of Decofleur
Only for companies

Large range & graduated discount

Available directly from stock

Own stock & production

Create an account
Login
Search with at least 3 characters
Get started with the colour of the year

Every year, several companies release a colour of the year prediction. These trend predictions are made on the basis of trend spotters, social developments and a bit of speculation. Every year there are several companies that make a prediction for a colour of the year, and this year the colours range from gray green to soft blue. But the substantiation of the creation of the colours has a great deal in common: the colours represent resilience, optimism and are intended to inspire you:
In the past 2 years, we have massively rediscovered our interior: by staying at home a lot, our house became even more important. We no longer want the latest trends in the house: your home is again a place where you want to feel at home, where you can recharge and where you get inspired. This results in various natural tones such as natural green, soft blue and night blue. Our dried flowers turn out to be the perfect match. We have selected a midnight blue colour "Very Peri" from Pantone. This wonderfully fits in these trend colours at home.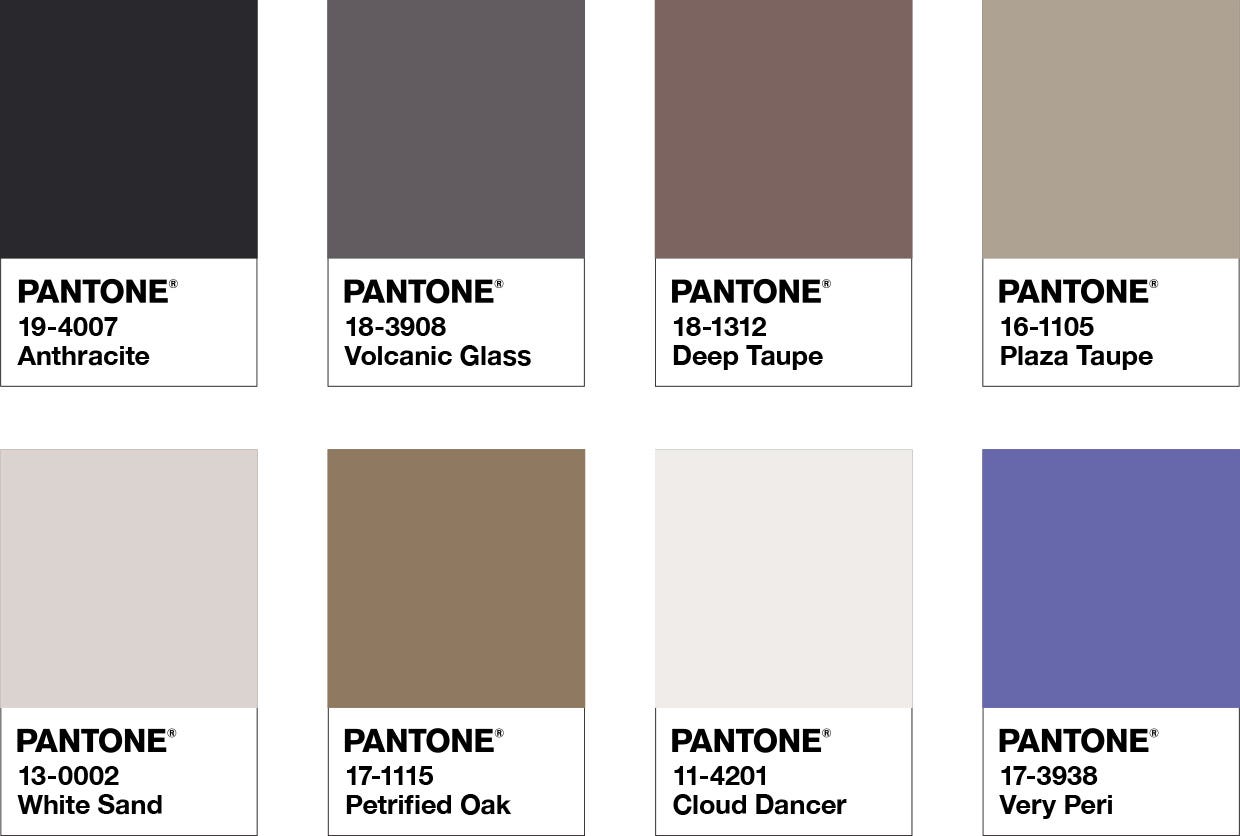 We are very happy with this cheerful colour of the year, the distinct blue-purple colour immediately adds a cheery accent. Pantone has put together a number of colour palettes in which Very Peri is featured. We have chosen "The Star of the Show" as the first colour palette, as this is a beautifully subdued colour combination. This palette contains several classic and neutral colours for which we have various options to choose from. To give you an idea of how you can combine this colour beautifully, we have made a few examples. These examples are completely composed with flowers from our webshop.