The advantages of Decofleur
Only for companies

Large range & graduated discount

Available directly from stock

Own stock & production

Create an account
Login
Search with at least 3 characters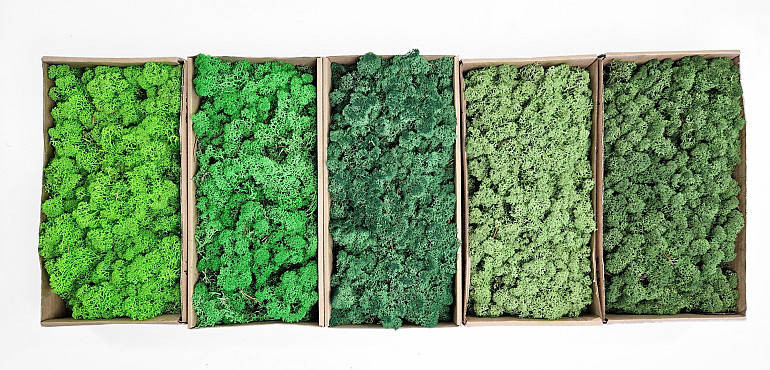 Buy Reindeer moss
Decofleur sells various types of moss, some types of moss can be found below:
Reindeer moss
Cushion moss or Ball moss
Flat moss or Carpet moss

In our range you will find all kind of different colours of reindeer moss in both 350 gram or 5 kilo packages. We sell the cushion moss per crate of 0.2 m2 and the flat moss in boxes of 2 kilo.
Durability Moss
Is the moss alive? The moss is not "sleeping" (many sites claim the moss is still alive), but it is always completely dried first and therefore no longer alive.
How is the moss processed? The (grey) moss is dipped in a solution containing (usually green) dyes. This could be glycerine, but this is very flammable. That is why we opt for a saline solution.
Is the moss fire retardant? The saline solution is naturally fire retardant. If you hold a lighter under the moss, you will see that the moss will stop burning immediately.
Does the moss still feel soft and natural? The salt solution (or, for some colleagues, glycerine) only serves to give the moss back its flexibility. It therefore feels "fresh" and soft. It is a water-based dye, the moss will remain somewhat moist. If the moss dries up, it will crumble. This often has to do with a humidity level that is not sufficient.
If the moss is still damp, you can simply process it and it will dry further in the air. The moss always remains somewhat moist (and therefore also soft) and can therefore give off. It can always be made somewhat drier by dabbing it with kitchen paper.
Maintenance Moss
Is the moss maintenance-free? The preserved moss is maintenance-free and will remain beautiful for years.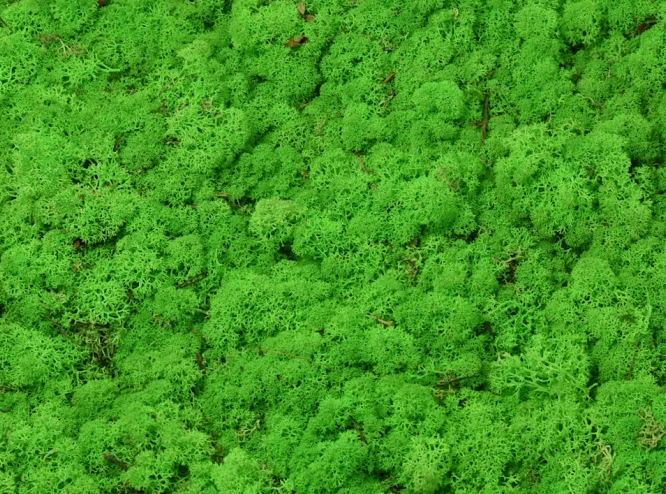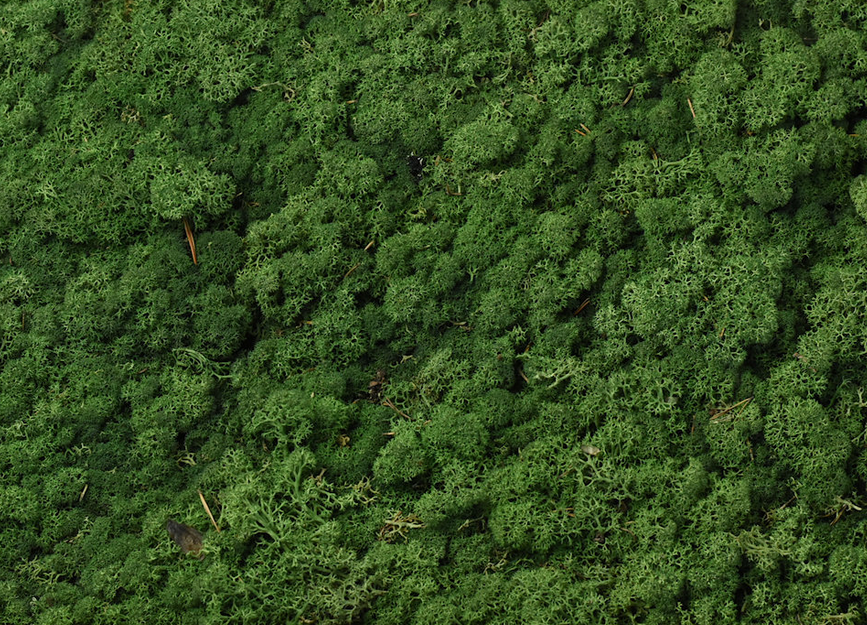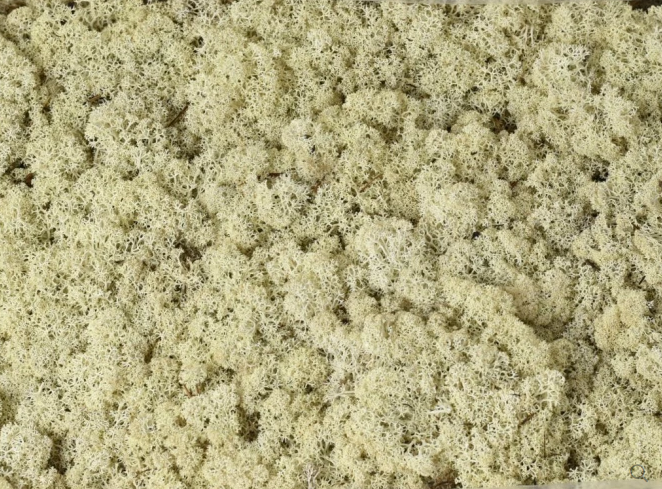 Create your own moss wall

How do I stick the moss on the wall? Use mdf panels for this. Apply a layer of glue to the desired hard surface, lay it horizontally. Tear or cut the moss to the desired thickness. Apply the tufts of moss from a corner and work from there until your entire surface is covered with moss. Finally, place a heavy weight on the covered plate to press down on the moss and let it dry overnight. Once the glue has dried, you can place the panel (or panels) vertically.
How much moss do I need per m²? You can find the desired amount of moss per m² with the relevant products online.
Which glue can I use? Use carpet glue or tile glue. Both types of glue can be used in combination with moss. You can also choose to staple the moss if you prefer not to use glue.
At Decofleur you can buy decorative moss as well as dried moss. You can find the decorative moss online. Are you looking for dried moss? Send us an email or call 0252 375448.