The advantages of Decofleur
Only for companies

Large range & graduated discount

Available directly from stock

Own stock & production

Create an account
Login
Search with at least 3 characters
Maintaining dried flowers
Dried Flowers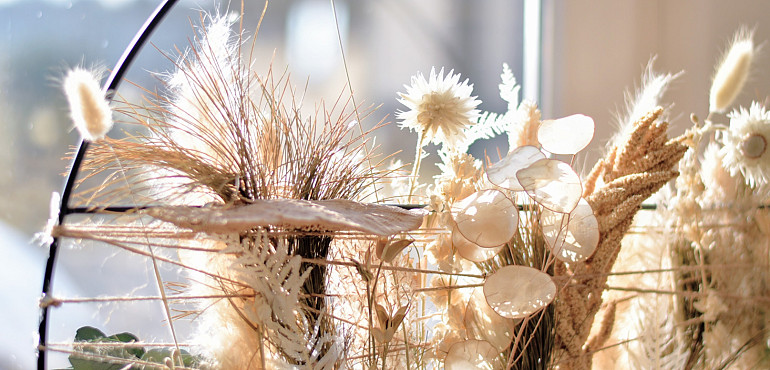 Dried flowers are a wonderful alternative to fresh flowers, they last longer and moreover they are a lot more sustainable. Another advantage of dried flowers is, once nicely suited, you no longer have to worry about it. With little effort you bring peace and serenity into your house.
Maintaining dried flowers
Keep your dried flowers in a dry place out of the sun: in (exposed) sunlight flowers will fade faster. Try to touch the flowers as little as possible, because dried flowers can be damaged easily. Do not place dried flowers in a room with excessive humidity. The stems become limp and brown. If the dried flowers are a bit dusty, you can carefully clean them with a hair dryer: set the hair dryer to the coldest, lowest setting and carefully blow off the dust from a distance off the flowers. You can certainly enjoy your dried flowers for one to several years!
If you are looking for a wholesaler for dried flowers, moss for making moss walls or other decorative materials, please visit www.decofleur.com for our wide range. On our Blog you can read tips, ideas or more information about certain products. Wholesale discount and shipping information can be found on this page.
Make your own dried flowers
Make your own dried flowers by hanging bunches of flowers or grasses upside down in a dark, preferably well-ventilated room. Some flower varieties are more suitable for drying than others, in general hard or firm flowers are best suited. Some examples of suitable flower types are: helichrysum, thistles, achilleas, statice, lavender and wheat and oats. Some softer flowers such as delphiniums and roses are also suitable for drying, or experiment with your own chosen flowers.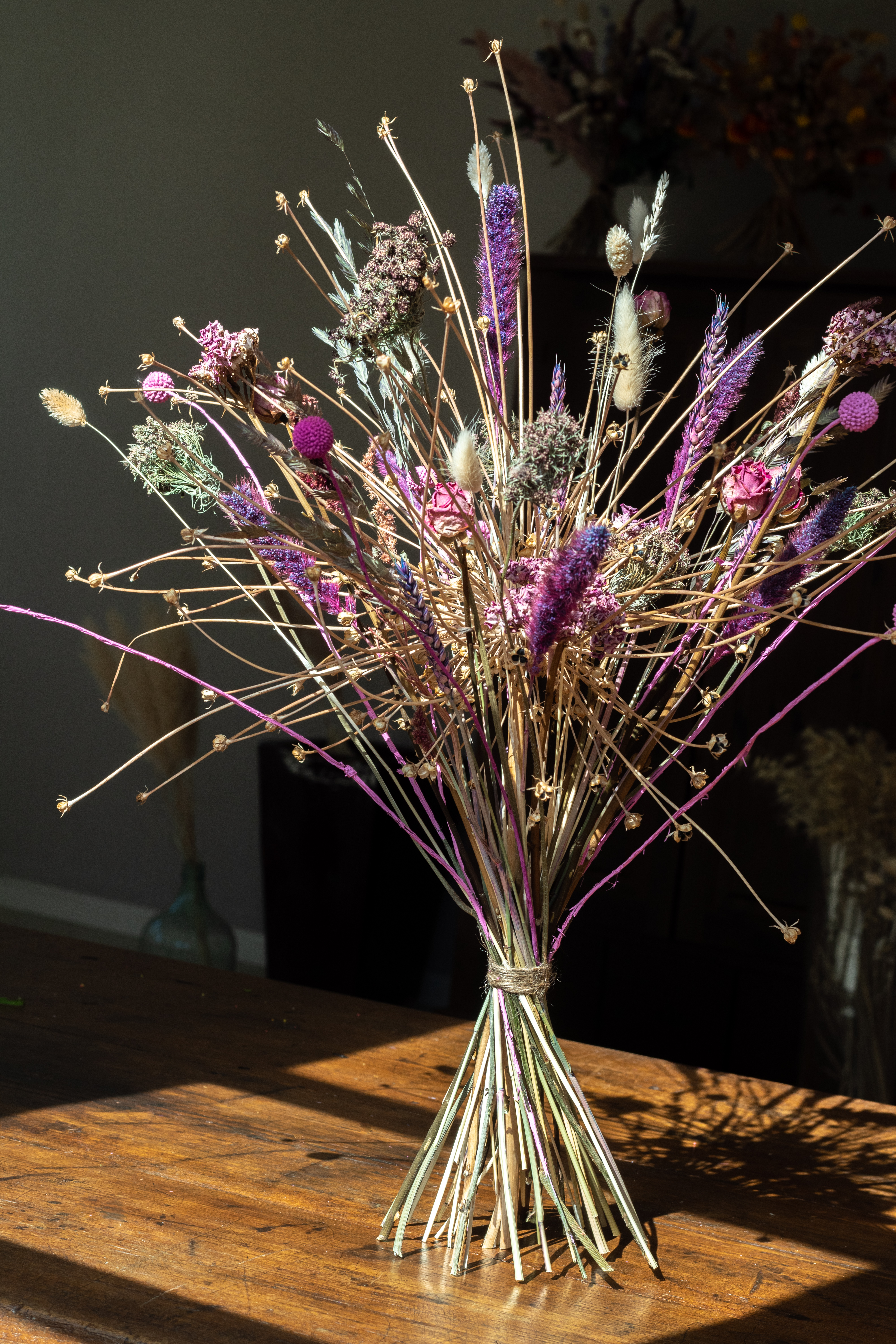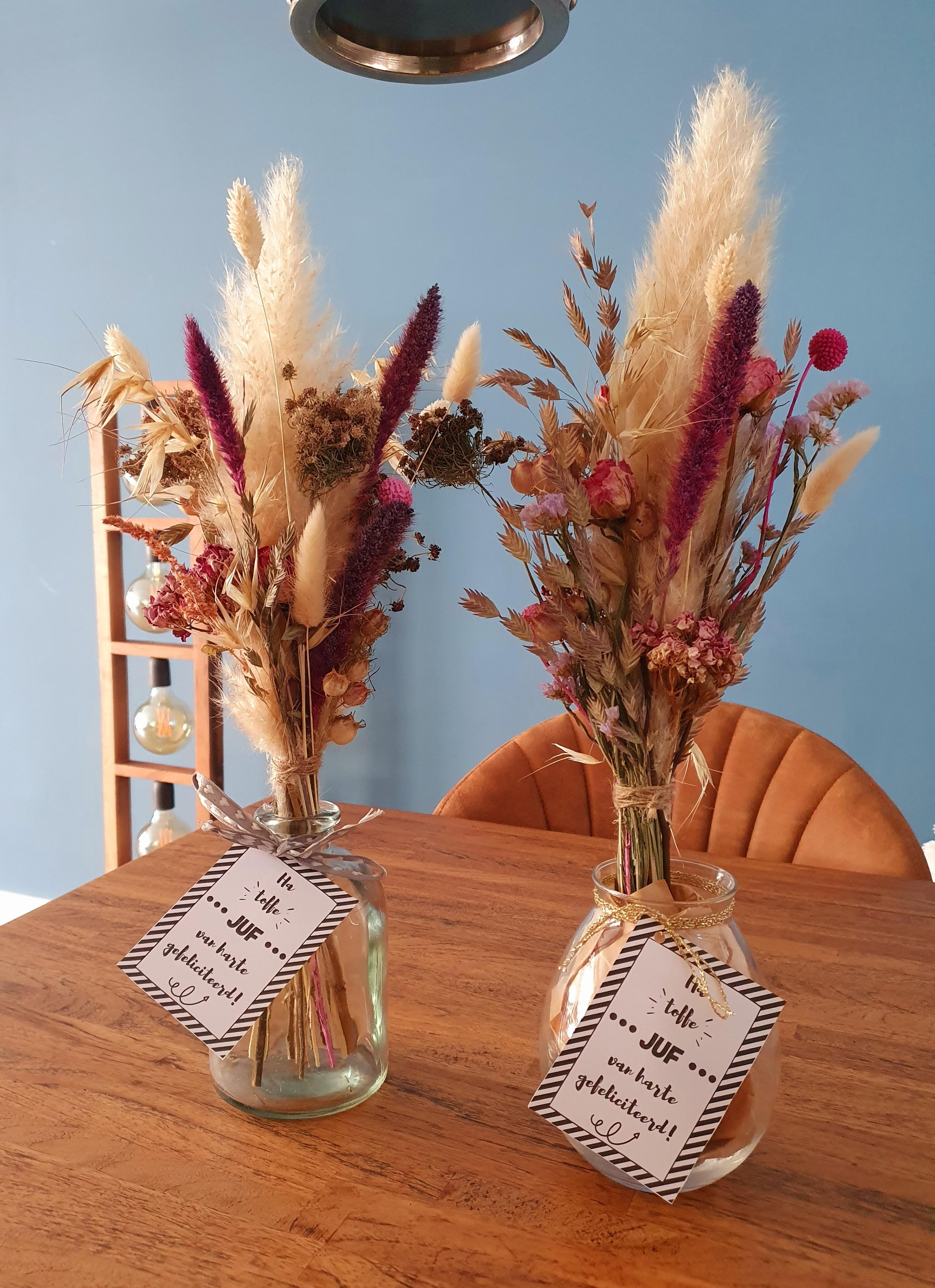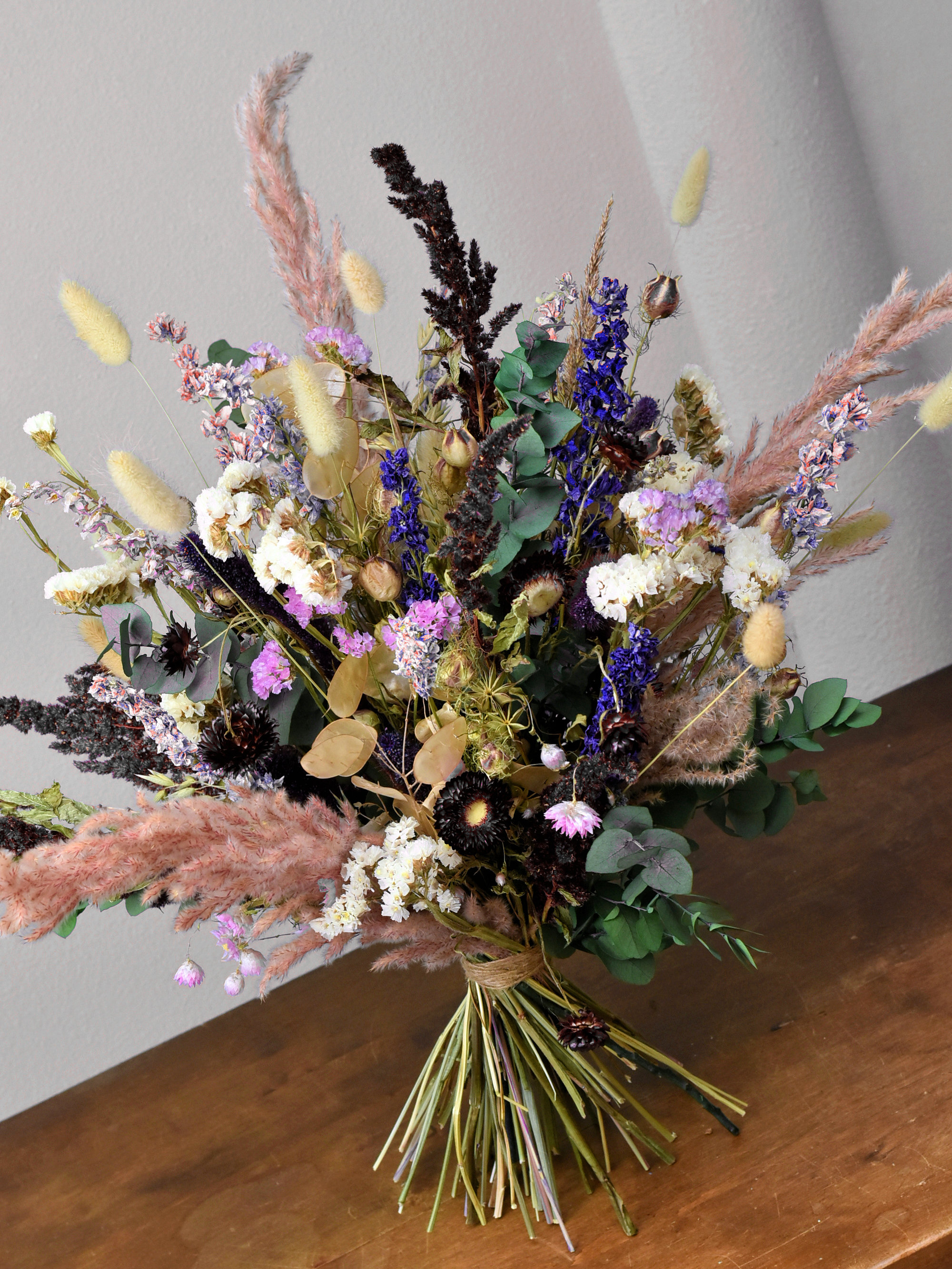 Need some inspiration to get started with dried flowers yourself? Check out our Pinterest or Instagram page!